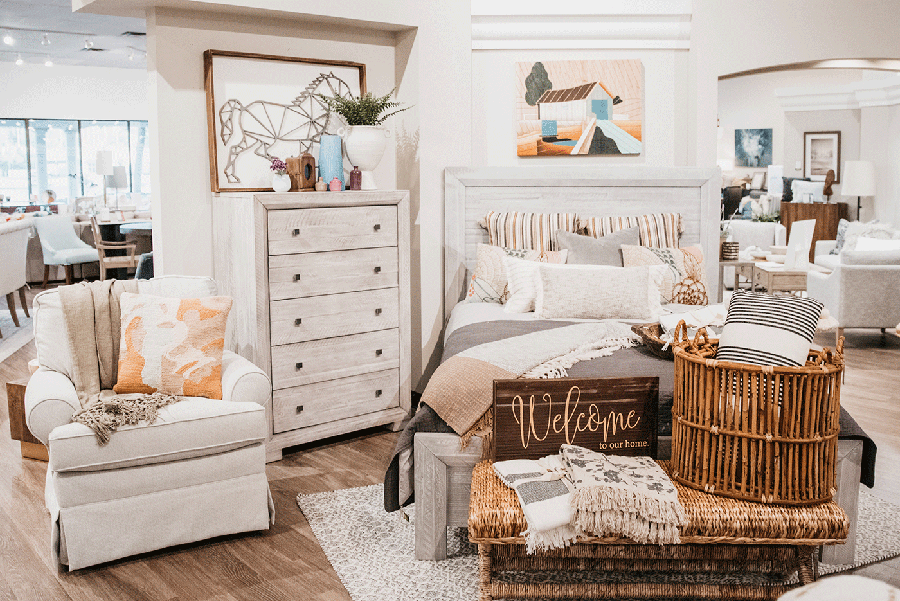 A cozy state of mind
I stayed in bed this morning. Beau curled up at my feet. We slept in, leisurely waiting for the city of Knoxville to come to life. It was early, cold, and my flannel sheets beckoned me to stay just a little bit longer.
It's that time of year when we crave cozy – weekends relaxed by the fire, living in our pajamas the entire day, snuggled in bed reading or watching movies, and eating take out. A day of being intentionally lazy to absorb life's simple pleasures.
The slow-paced life of Winter's cozy
In retirement, I have come to be quite fond of cozy, and my habits for laid-back living. Especially this time of year when sipping morning coffee and writing in my journal, surrounded by throw blankets and pillows feels heavenly.
Cozy is synonymous with Fall and Winter months – whether it relates to fashion, food or interior design. Cozy is on everyone's mind. It's a beautiful plaid scarf, warm knit sweater and patterned wool socks. It's the aroma of homemade cookies, a big pot of beef stew, and a warm, soothing hot beverage. It's a leather chair draped with a textured throw, a basket of kindling wood near the fireplace, and a thick, wool rug that's soothing for bare feet.
Cozy is a welcome relief on a cold day
Cold, rainy weather is all it takes for us to yearn for a cozy day at home. We often wrestle with how to get out of appointments, our work schedule or trips to the store. Being home just feels like the place to be, happily hibernating indoors, even if just for one day.
It's the time of year for slow living, a time to connect with your surroundings. A time for dreaming, and to simply pause and be grateful. Listen to music, rekindle the magic of winter, and think about the significance of your home.
Surround yourself with coziness
In the fall and winter months, I keep several throw blankets scattered throughout my home. They are basically anywhere I might want to be. I always have one on the sofa to curl up with and Beau loves to stretch out on them, too! They add style, and are an invitation to snuggle up and get comfy.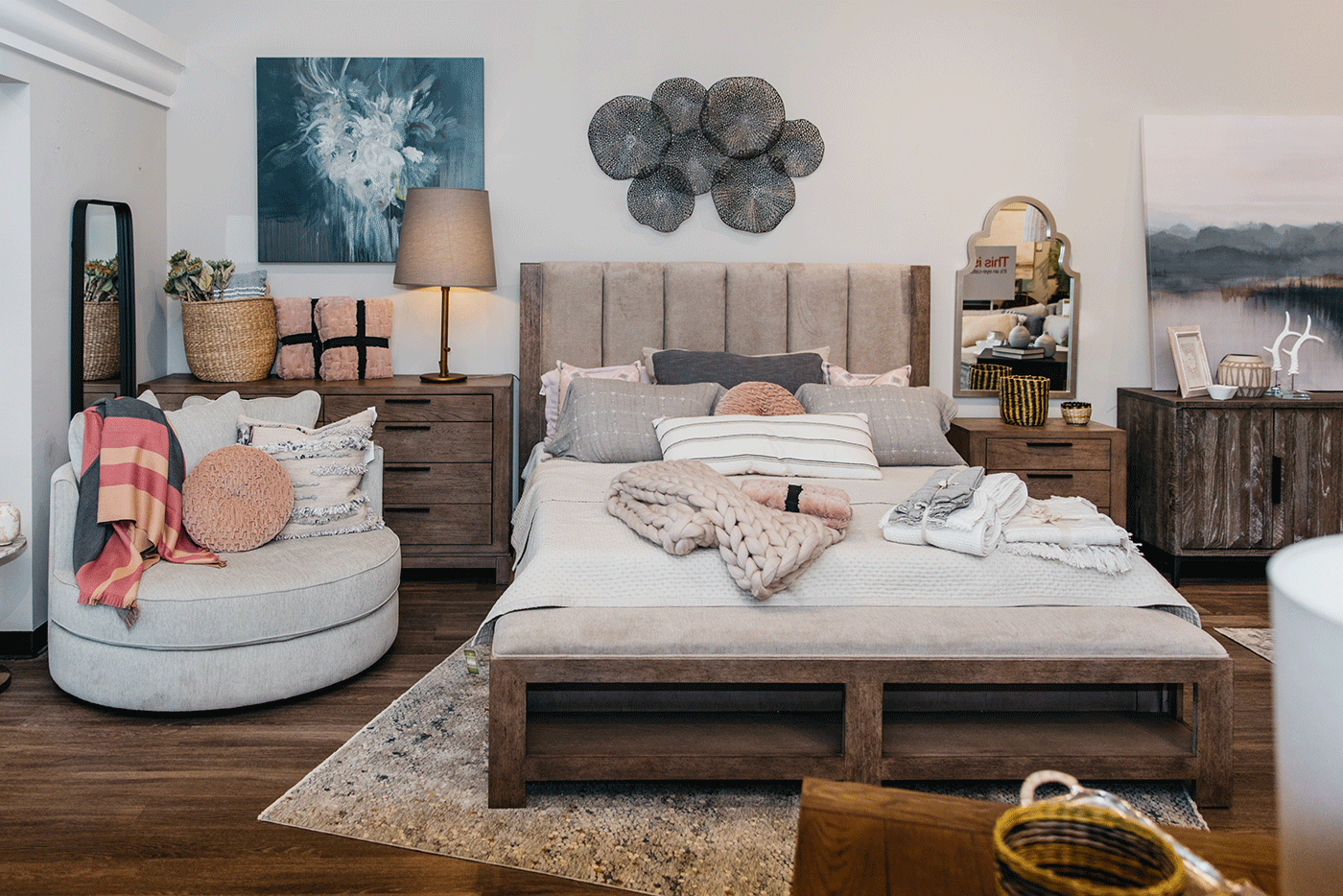 Drape one on the sofa, or fold and place one over the arm of a chair, or have a few casually nestled in a woven basket. In the bedroom, a pretty throw folded and placed at the end of the bed says welcome. It adds a decorative flair and is a thoughtful touch that provides a little extra warmth, if needed.
Designing with elements that layer are perfect for winter. Accent pillows, just like throws, add style, texture and an inviting feel. I have a closet full of pillows that I rotate with the change of seasons, or whenever I want to freshen up my spaces. My furniture and bedding are fairly neutral so incorporating pillows adds a punch of color, pattern, dimension and style.
Sofas, lighting and more
We tend to spend more time indoors during the winter months, reading, napping, watching television and relaxing by the fire. A comfy sofa is top priority. It's the main piece of furniture in your living space so do yourself a favor and get a good sofa that feels super comfortable. Without a doubt: comfy = cozy!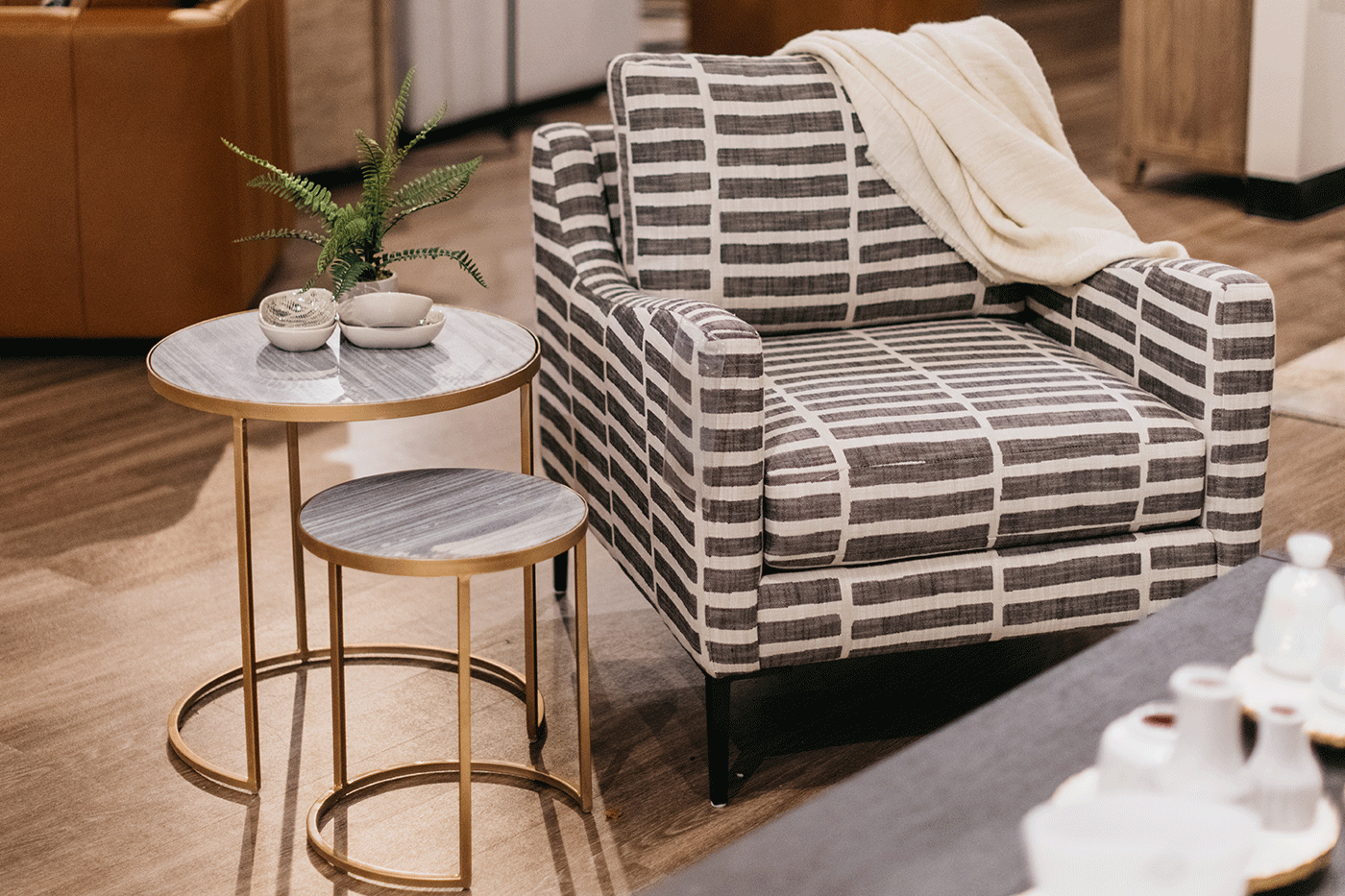 Let there be light. Whether it's a dimmer switch in the dining room, a decorative lamp by your favorite chair, or adding winter-inspired candles on the mantel. Lighting enhances your room's appeal and ambiance. Candles add such lovely fragrance to any room with feelings of comfort, romance and warmth.
Add a little cozy to your kitchen with a new accent color on your kitchen island or a focal wall. Keep your counters clear of appliances not regularly used and any obvious messes. Clutter is unattractive and distracts from achieving an inviting space. New dish towels are a great visual for all things crisp, clean and cozy. Kitchen aromas also add to your home's appeal. Who doesn't love the smell of homemade bread or a one-pot meal simmering on the stove?
Don't overlook cozy in your bathroom
Give bathrooms a comfy spa feeling with thick, fluffy rugs, a shelf for rolled towels, and hooks for hanging bath towels or robes. Fresh flowers, or an orchid to display on the counter, a rainfall shower head (truly feels like luxury) and a quick update of changing cabinet hardware. These are all simple touches that are fresh, clean and appealing.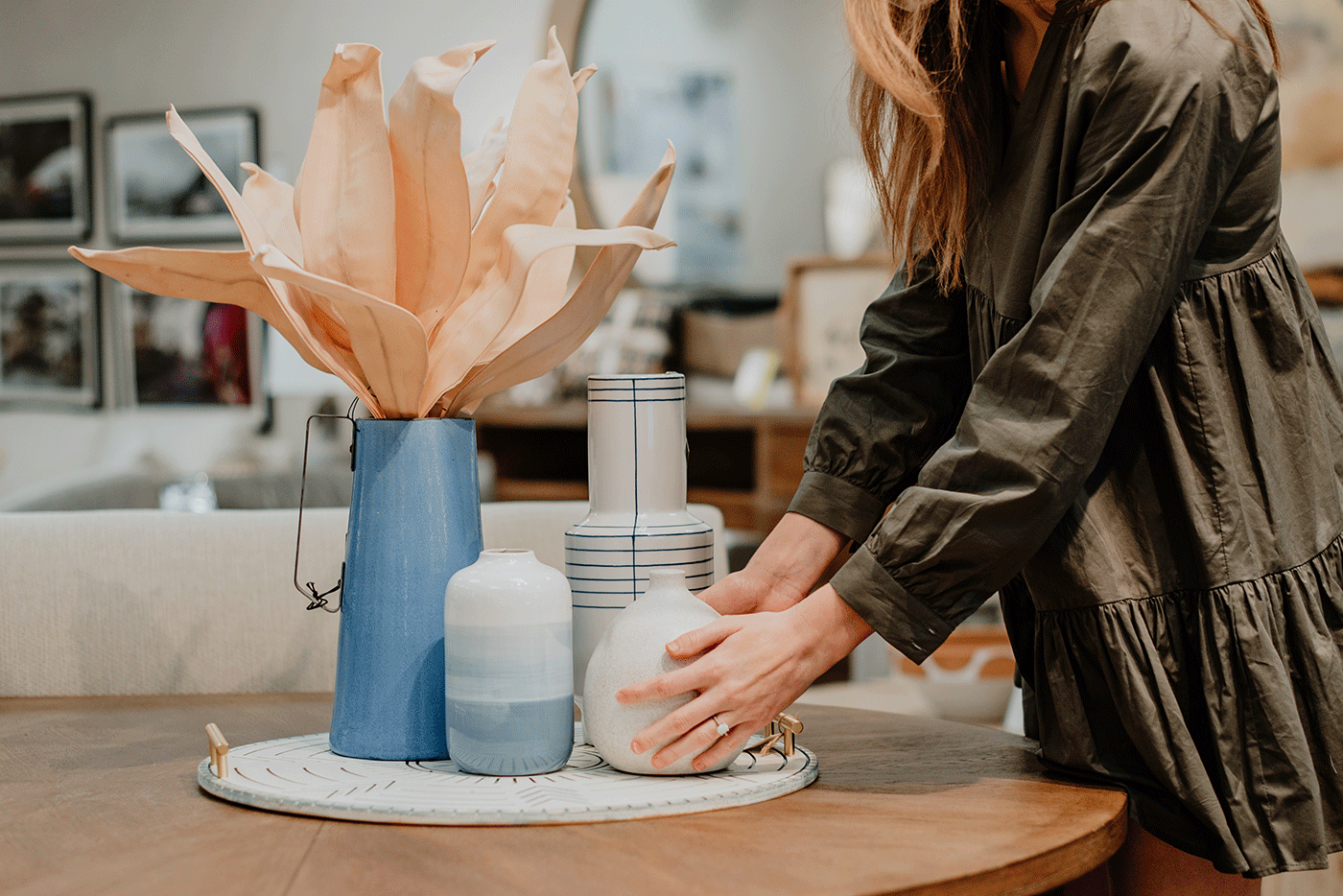 Area rugs are particularly popular in the winter months. They instantly warm and insulate a space, and clearly define a room arrangement. They can be placed directly over carpet, or are great on smooth surfaces such as hardwood floors. Large area rugs are the perfect companion for your feet on cold winter days and chilly evenings. I just changed the rug in my bedroom to a slightly larger size. I love how it looks, how it feels, and how this change enhanced my space.
What is cozy anyway?
For me, cozy means the room has a relaxed, lived-in feeling, full of textures. The furnishings are comfortable and inviting, warm colors provide a soothing atmosphere with accessories that tell your story. Everything works together to offer a welcoming atmosphere to sip a glass of wine and extend your hospitality to friends and family.
I hope you are embracing winter with a sense of contentment, creativity and a cup of hot cocoa piled high with marshmallows. From my heart and home to yours.
Carpe Diem and Love,
Diana