Life is a series of beginnings...and this one is mine.
This is my start to something new – expressing myself through written words.
I now have time to explore this passion as I transition into an unfamiliar phase of life, retirement. My days are filled with the antics and companionship of my rescue cat Beau, leisurely mornings with coffee, and a pen and notebook to journal my thoughts.
As I bid a heart-felt farewell to the sales floor, I'm excited to embark on a new partnership with Bliss Home, and the start of an incredible journey. I invite you to join this journey as I share conversations meant to encourage, motivate and inspire. I'll share design elements to create warmth, harmony and beauty, in every room. Honestly, I can hardly wait!
My life's experience has brought me thus far, with moments of incredible beauty, joy and heartbreak. These moments allow me to reflect and be grateful, to rely on myself, and seek life's opportunities with confidence and excitement.
 
And so it begins...
With each beginning, there is often an ending, a reason for transition. Mine was the unexpected loss of my husband, Johnny, in January 2020. The greatest gift I ever received was Johnny's 20 year presence in my life. His love changed me, so it's no surprise that his death has done the same.
For months I felt shattered, lost, broken. I missed him – the sound of his voice, the wisdom in his advice, the stories he told. Above all, I missed simply being in his presence. It was the worst of times, and I could barely function. I wanted life to go back to the way it was...with Johnny at my side, happy and in love.
Coming home to him was the best part of my day
Johnny and I loved each other deeply, and enjoyed our life together. It felt perfect. We entertained friends, sipped wine, listened to music, and cuddled in our favorite oversized Bliss chair. We watched Netflix and went to the matinee. We loved to travel, enjoyed trying new restaurants, and always looked forward to Saturday night dates and casual, slow-paced Sundays. Remarkably, we never ran out of things to say, or experiences that made us laugh.
 
With his absence sadness consumed me
I viewed my life much like that of Humpty Dumpty – shattered, and on the floor. As I looked at the broken pieces that once represented our life together, I wondered which to pick up, which to leave behind, and which might fit back together.
I didn't know what life would look like without Johnny, and the process of getting there felt painful and empty. Eventually, I found solace in a quote from Anna Funder, "she was brave and strong and broken all at once." This was so true for me, and I identified with it completely.
Finding me again
Amidst a year of horrible grief and darkness, I'd made myself sick with health issues that required surgeries and extended recovery time. I knew I had to find balance and relief. Finally, I realized there would never be a day I wouldn't feel the sadness of losing Johnny, but I could no longer let it consume me.
With the help of caring professionals, a shift in attitude, good reading material, and the support of family and friends, I began to heal. Bit by bit, day by day, I started to find myself again.
I felt a sense of awakening to nourish the beauty of my new life – living completely in the moment, and appreciating how lucky I was to have found my true love, and experienced a connection most only dreamt of. With my newfound gratitude and awareness, my thoughts began to shift, and I knew I would be okay.
There was light at the end of the tunnel
I emerged from the darkness, holding tight to my memories with Johnny. I was moving forward. Our connection wasn't lost when he died; he is still my compass, and my comfort. This is my blessing as I explore my new chapters.
I hope you follow along with me as I transition from season to season, as I share moments and memories, offering advice on design and the art of living well in your spaces. I'll express ideas of grace, beauty and style that will nurture your spirit and transform your home. 
I'm excited to be here on this journey, from my heart and home to yours.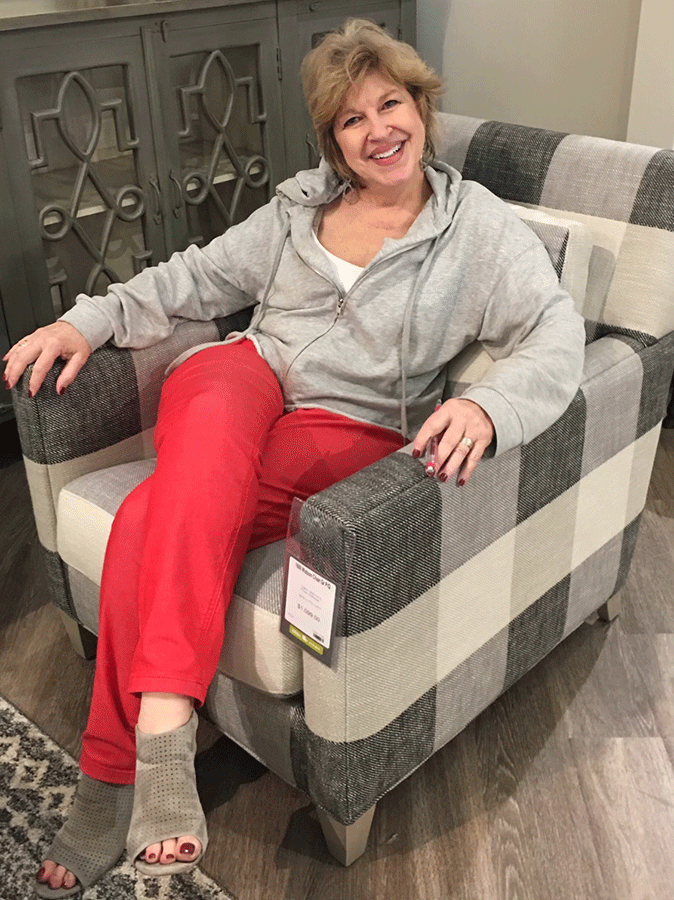 Carpe Diem and Love,
Diana