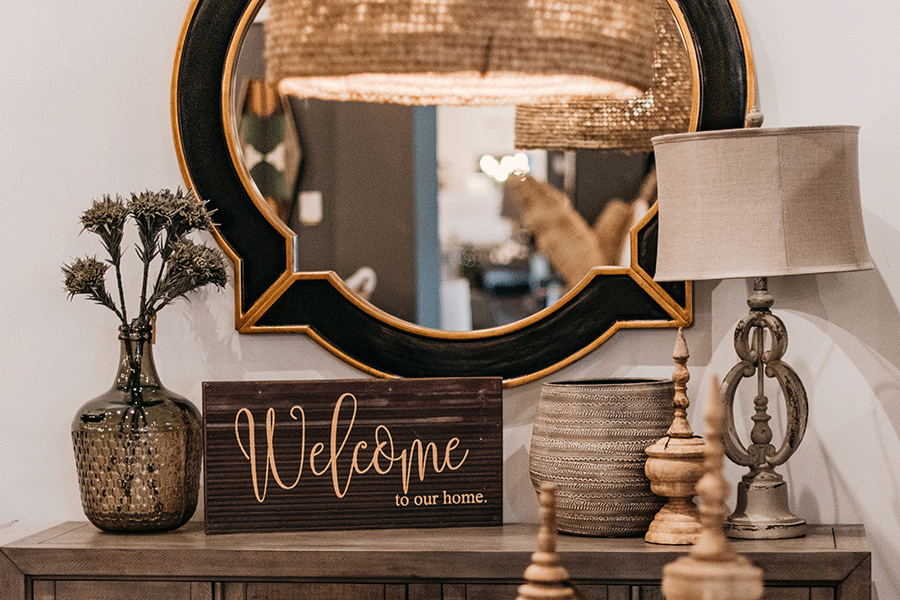 Every time you walk through your front door, it should say 'Welcome.'
You should be met with pleasing colors, comfortable furnishings and an atmosphere that reflects who you are. If it doesn't, something's wrong.
This concept isn't about having a lot of money to decorate; it's about creating spaces that feel warm, nurturing and comfortable. It can be a modest apartment or a spacious home with several rooms. Despite your means, it simply needs to reflect your heart, your soul and welcome you home with ease.
It's about small changes – deliberate design details that increase energy flow, and create a positive reaction as you enter. It begins with you and the spiritual concept of living in harmony with your environment.
It can be as simple as a new room color, a pretty bouquet of flowers, or a special framed photo sitting on the entry table. Updating the drapery panels, new placemats and napkins, or making sure your bed is made so your bedroom feels neat and tidy. Anything that reflects your style and personality will stir positive feelings and good energy.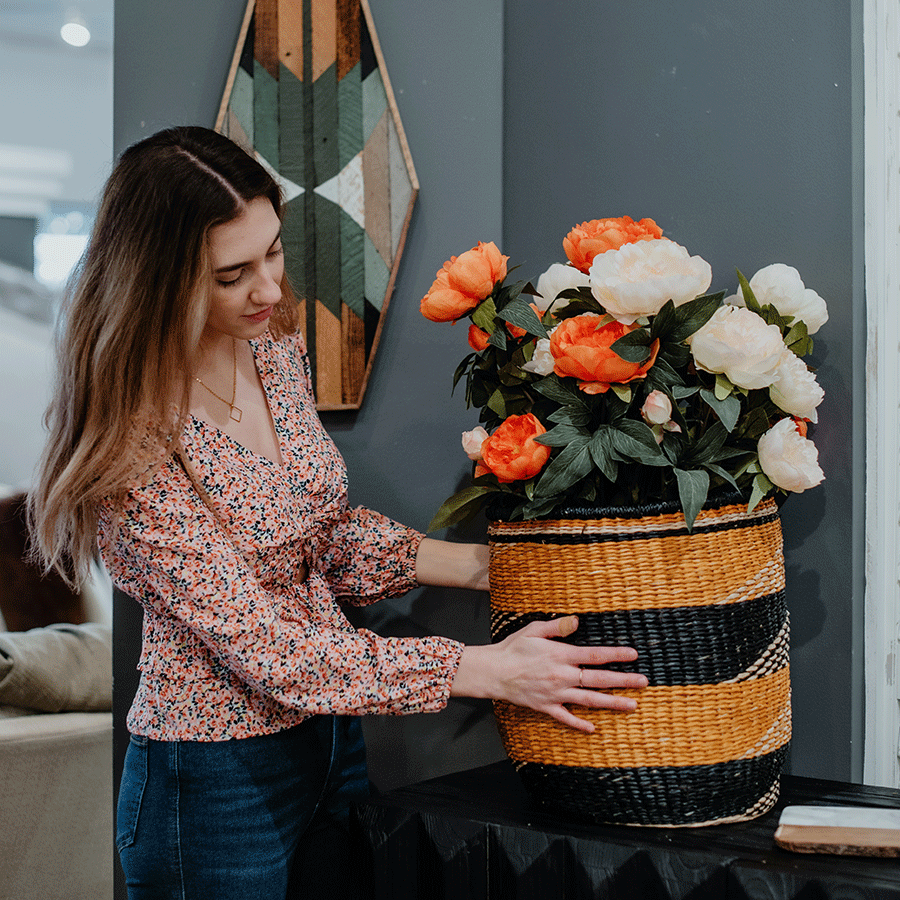 Does it make you happy? If not, it should.
Remember, it's not about being perfect or trying to achieve perfection. It's simply about living a life that welcomes you home, again and again.
"There's no place like home."  – L. Frank Baum